The original artwork created by Gwen A.P. exclusively for IMPOSSIBLE MONSTERS.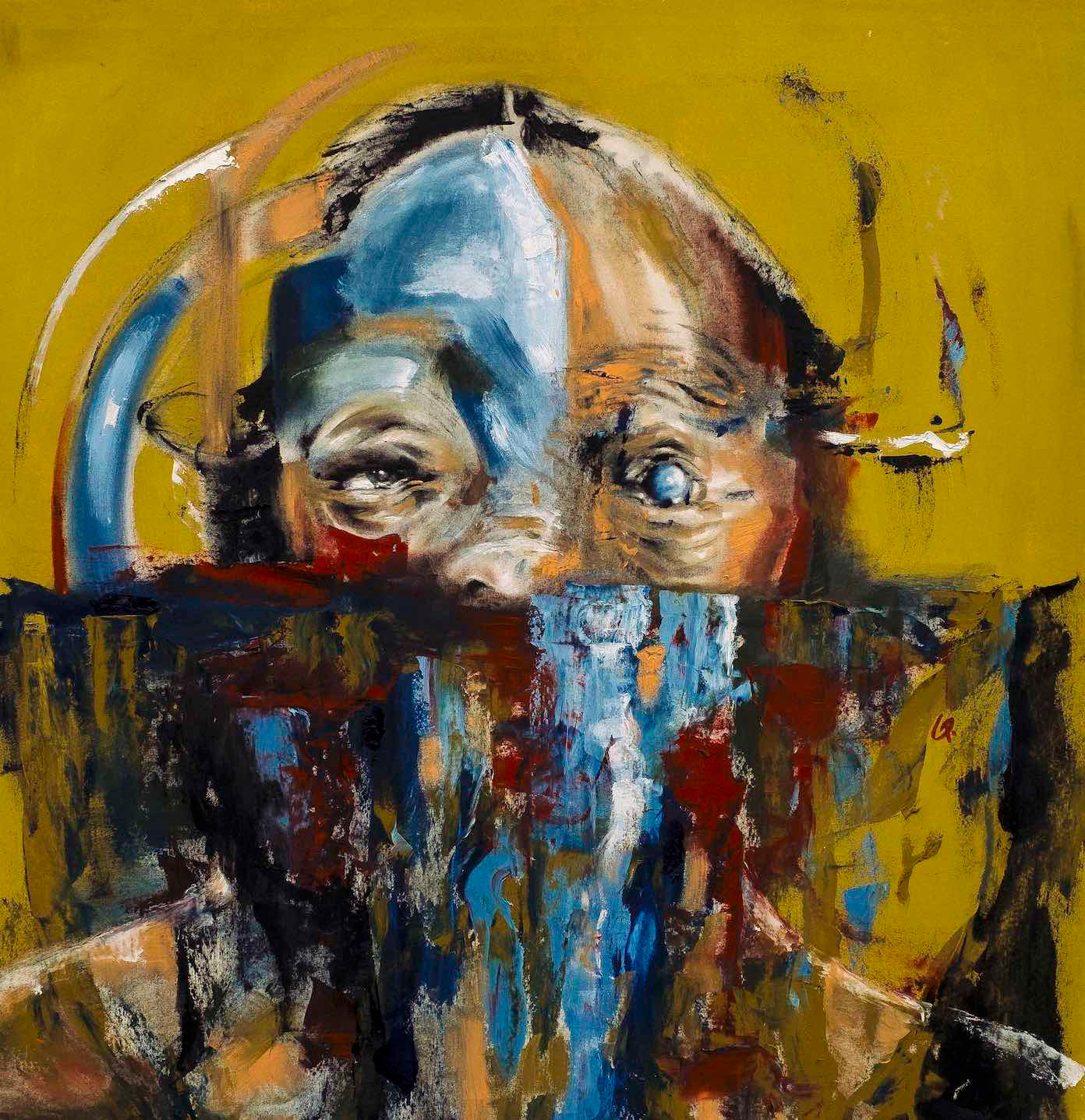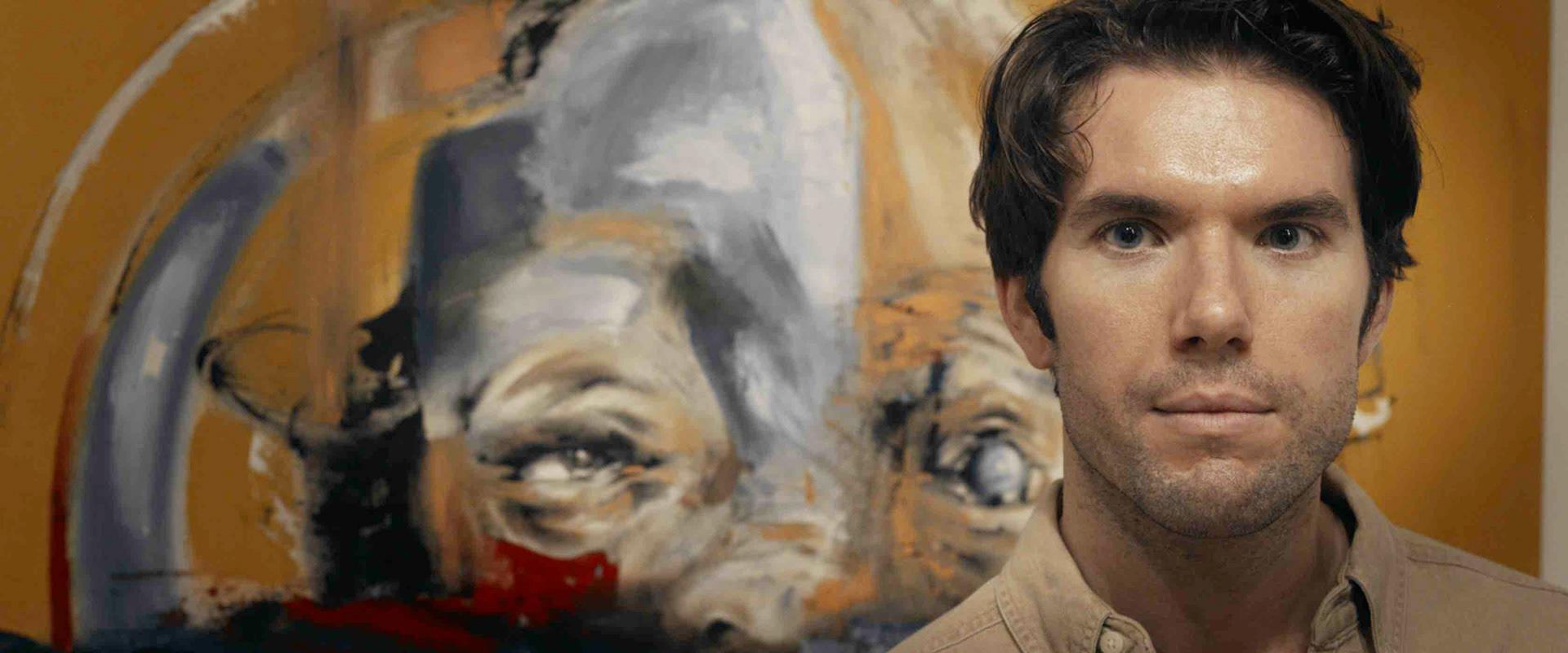 Gwen A.P. and Director Nathan Catucci discussed various influences and inspirations while developing the look of Otis' paintings and how the paintings would evolve through the film's narrative.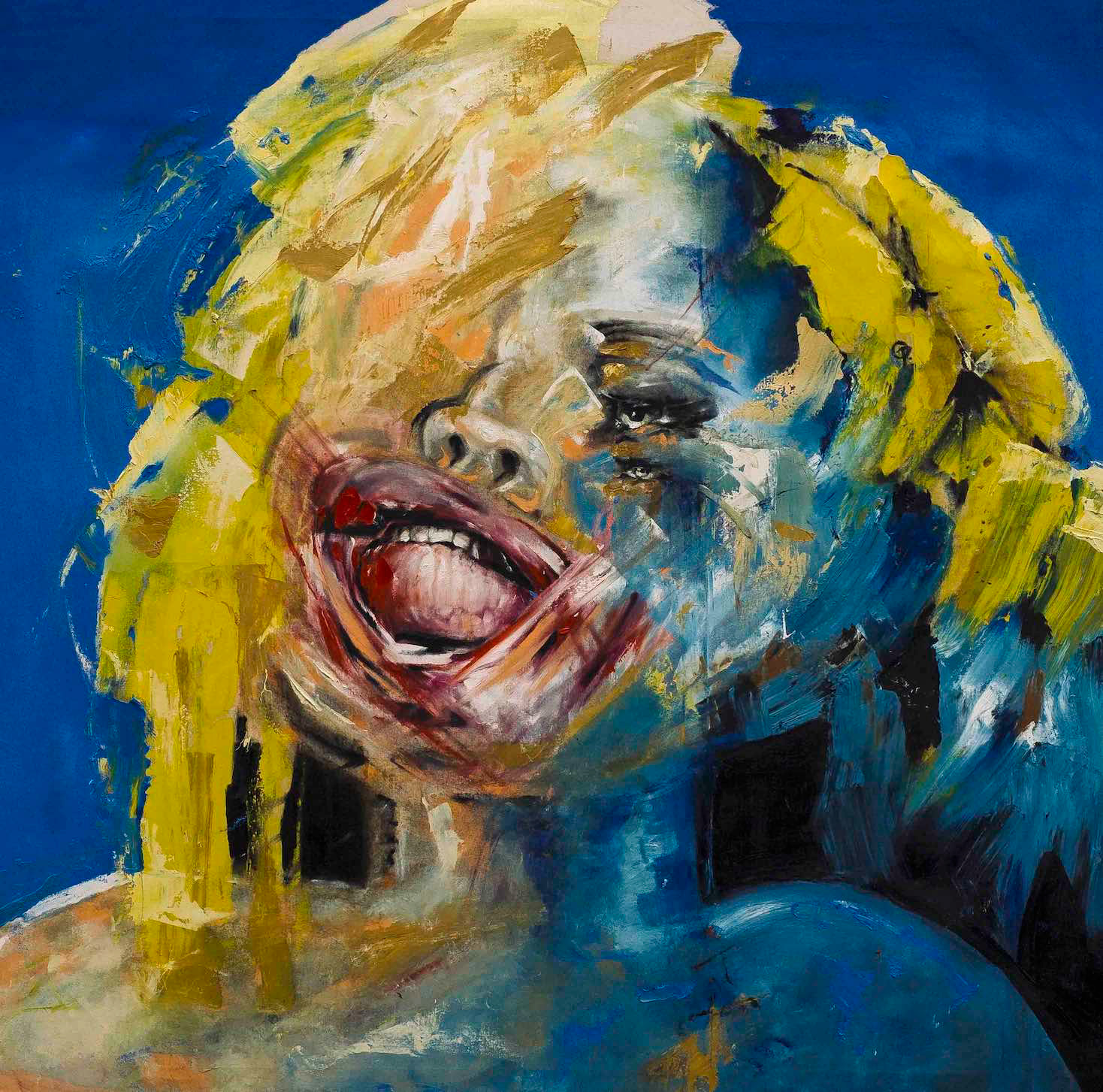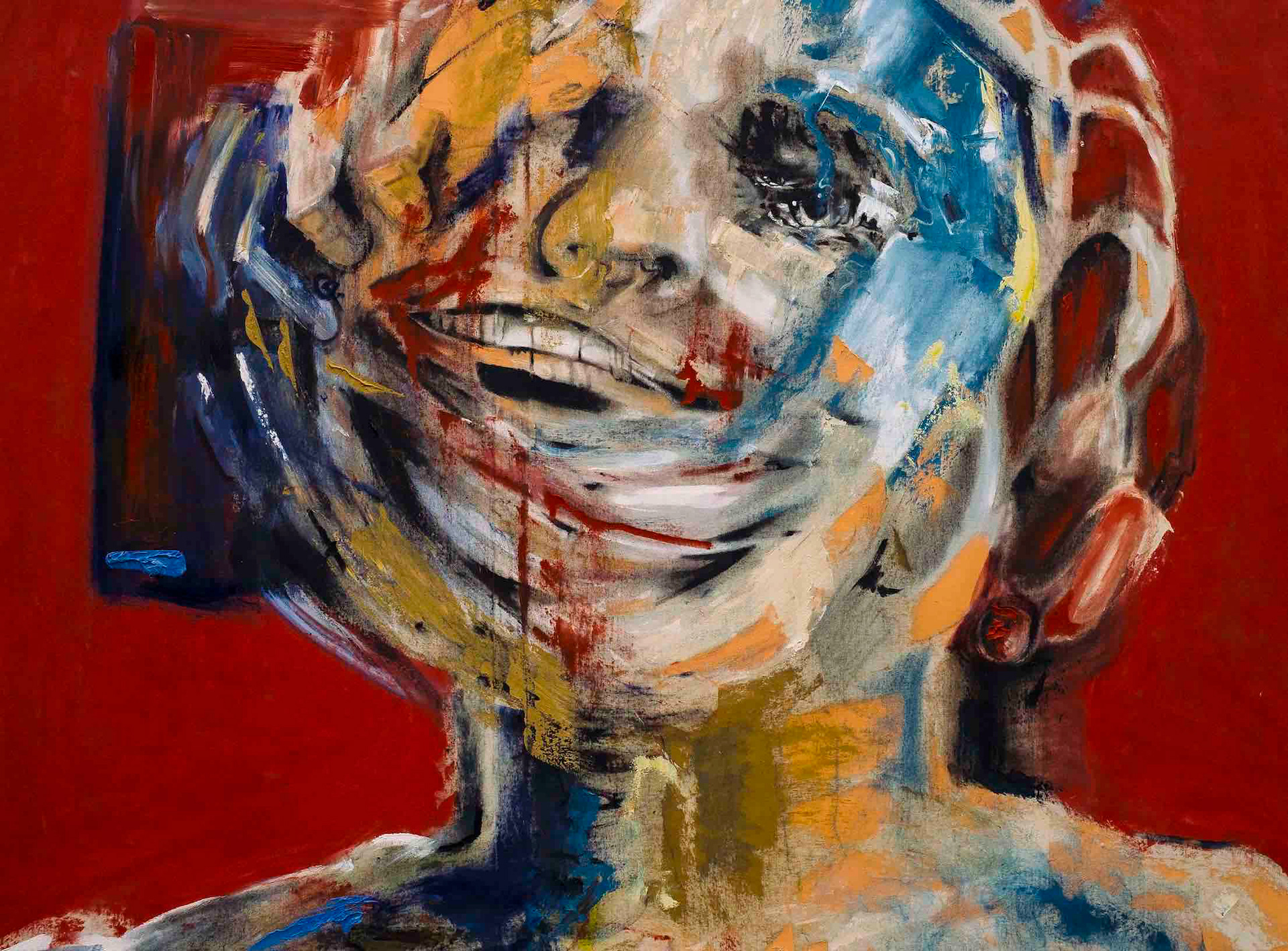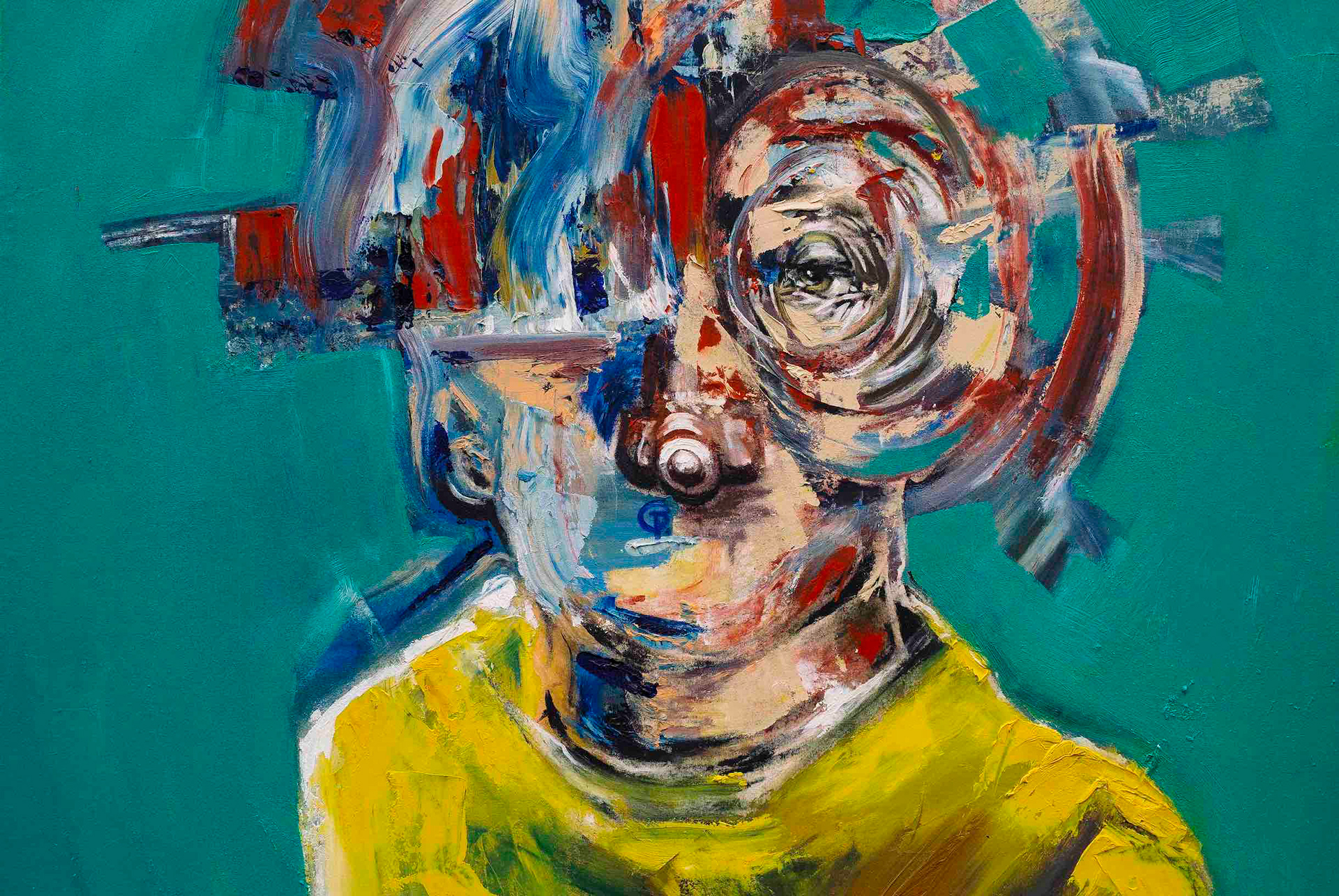 Dónall Ó Héalai as 'Otis' and Devika Bhise as 'Jo' discussing Otis' paintings in IMPOSSIBLE MONSTERS.
Sample Monsters, 5"x7" acrylic on paper.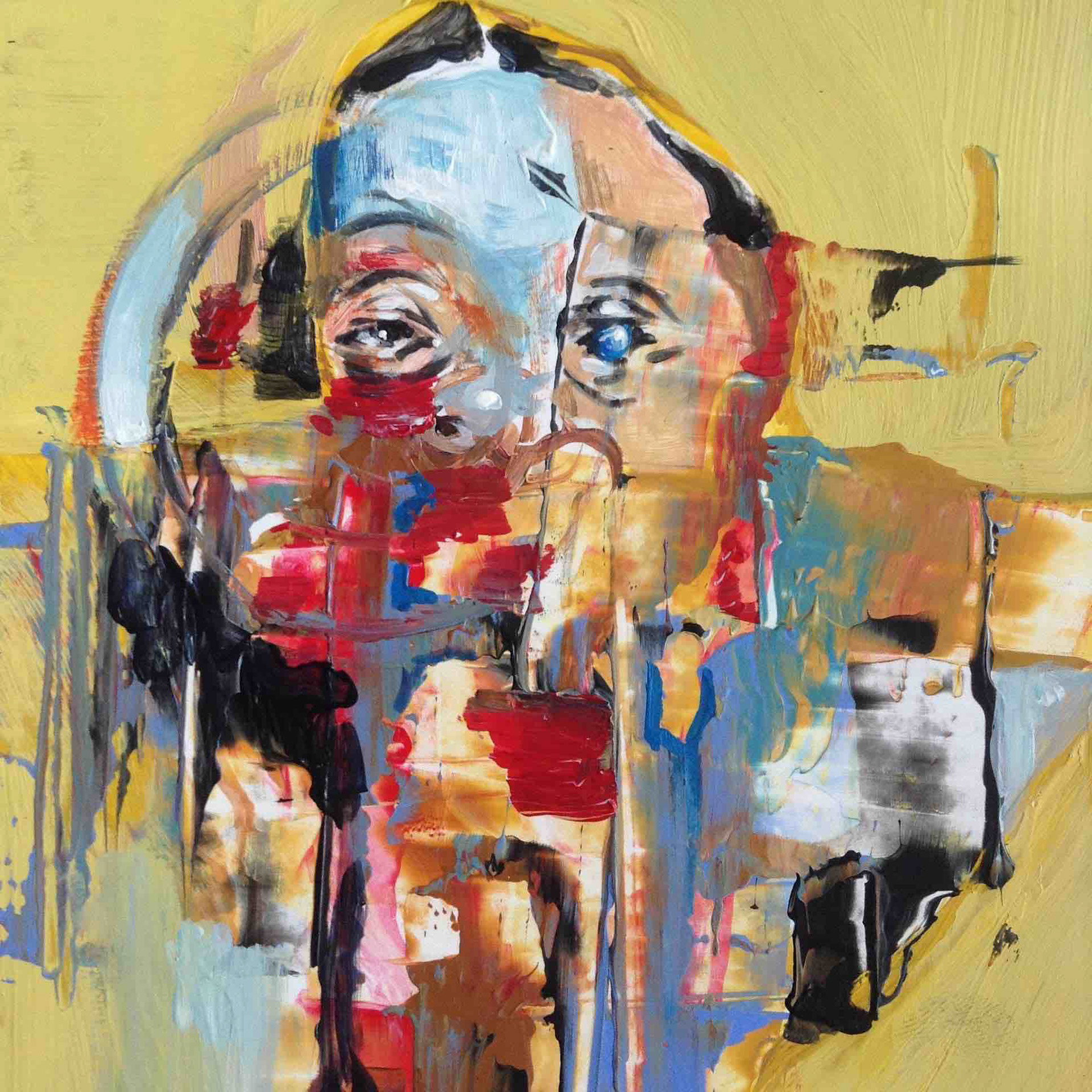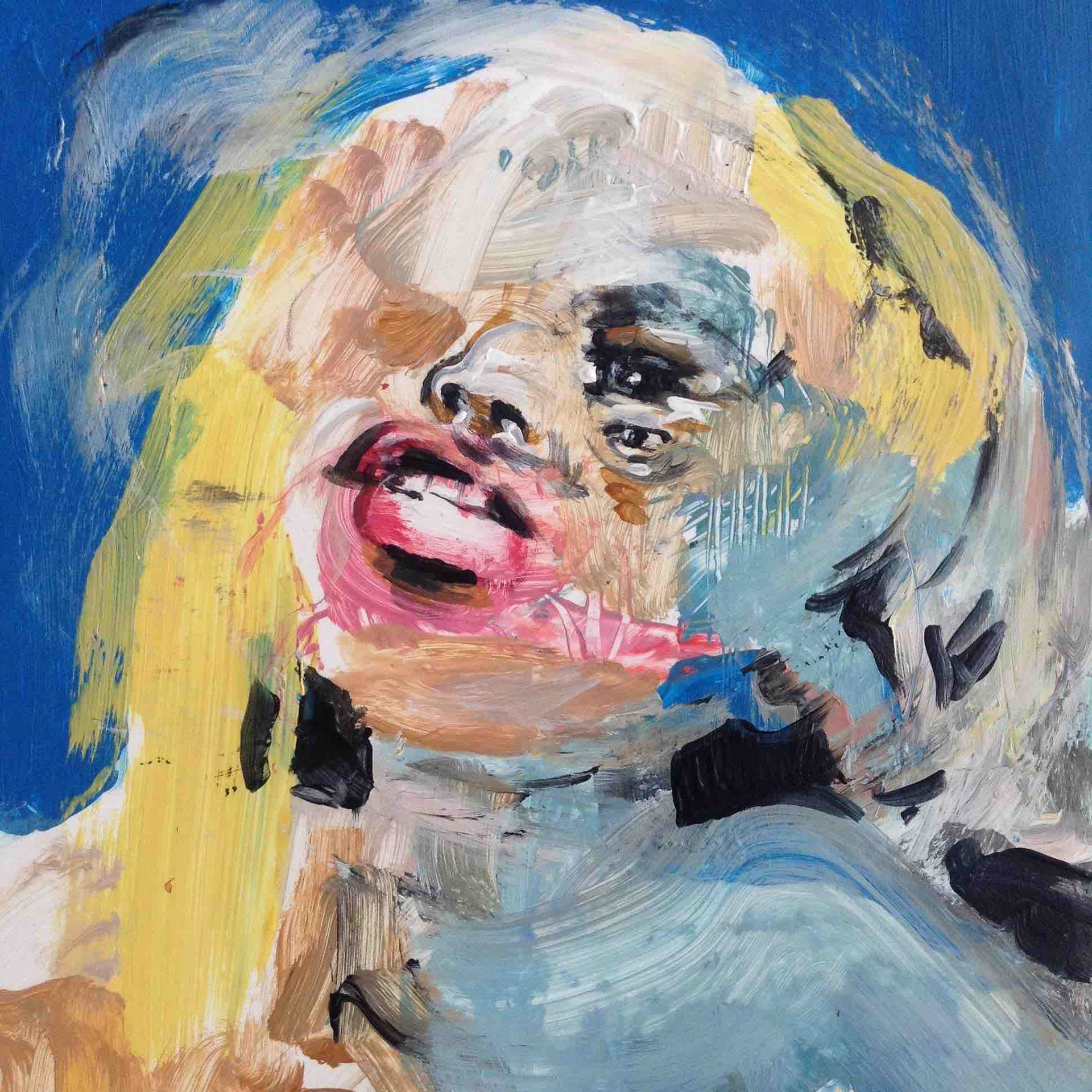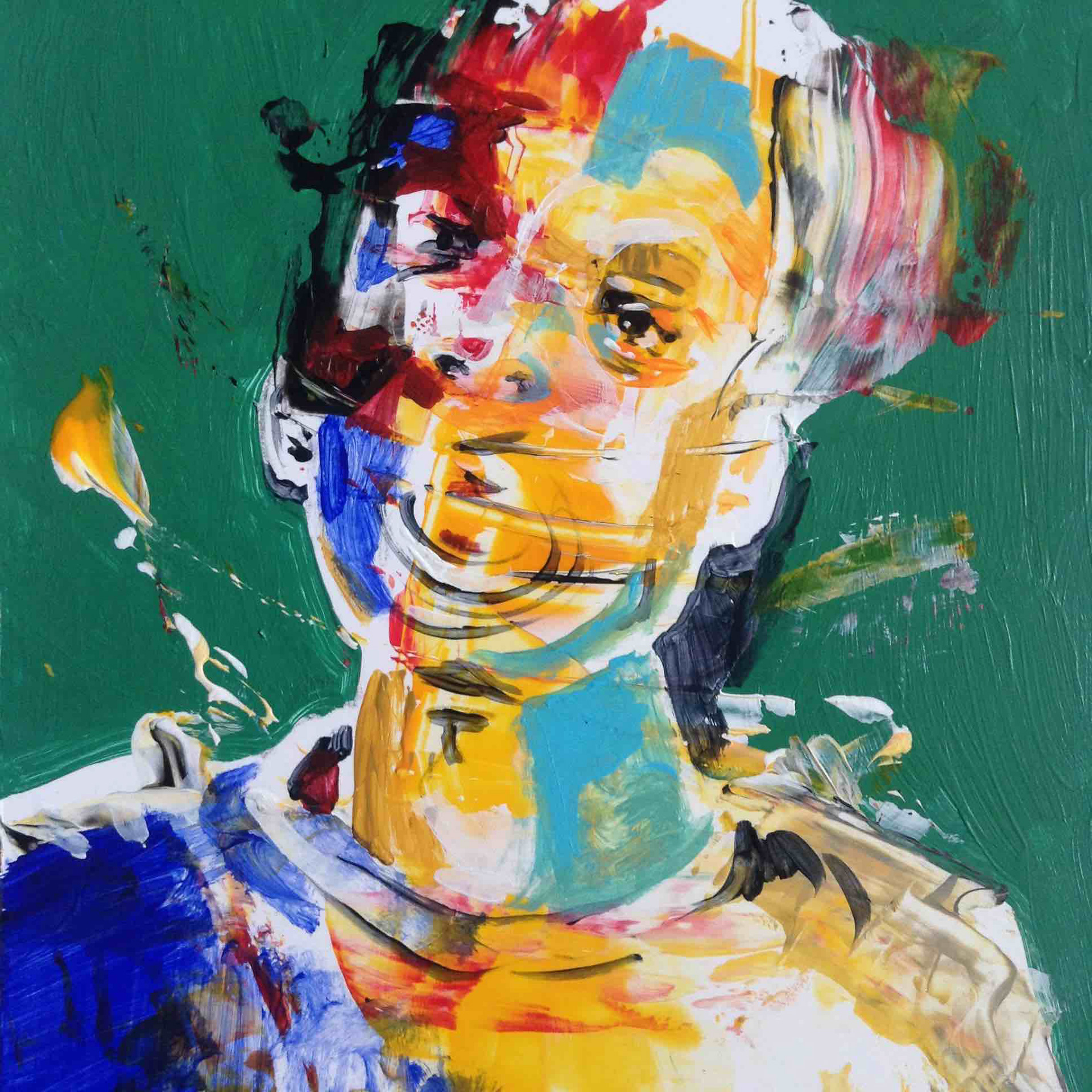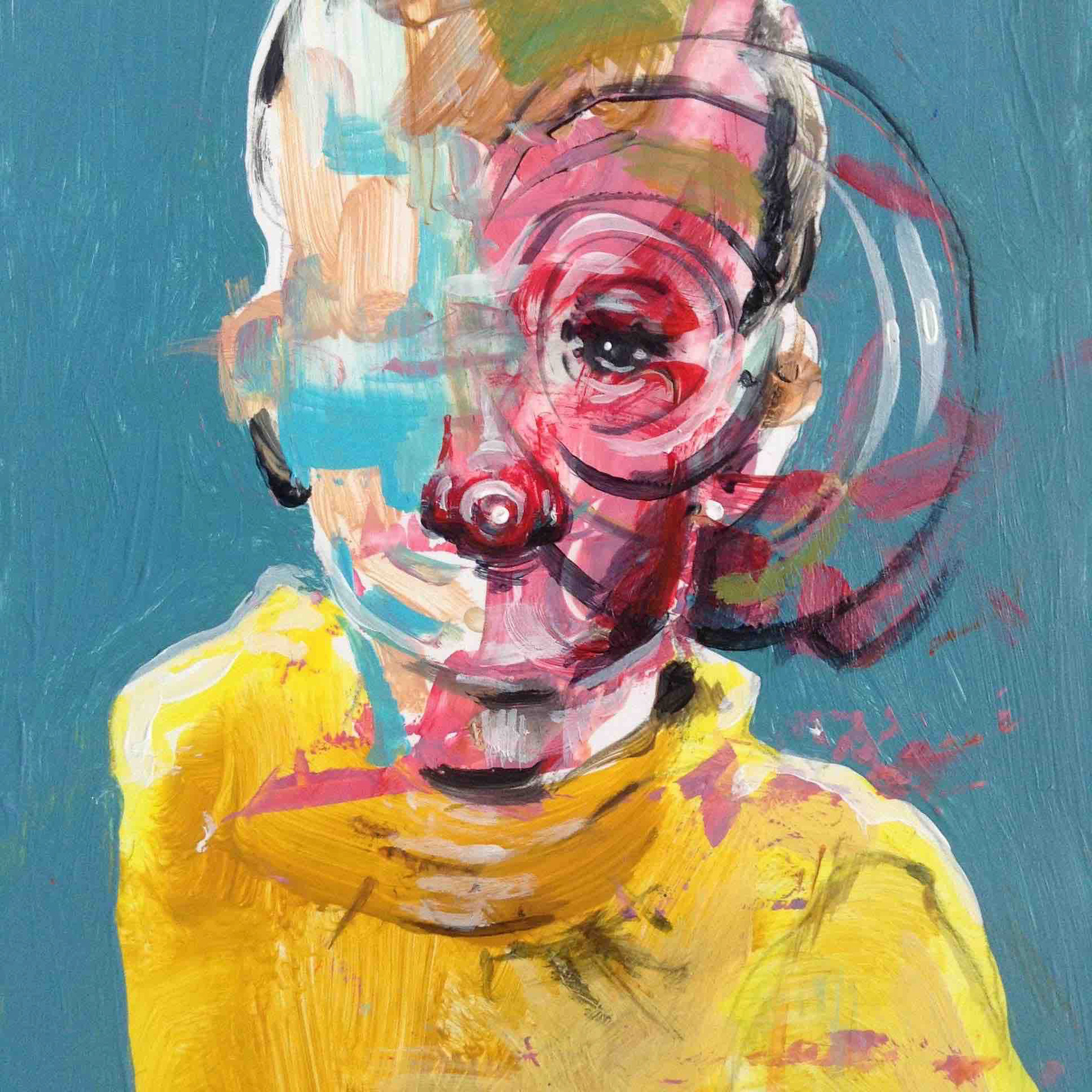 Gwen A.P. takes viewers through her studio while creating the oil on canvas paintings for IMPOSSIBLE MONSTERS.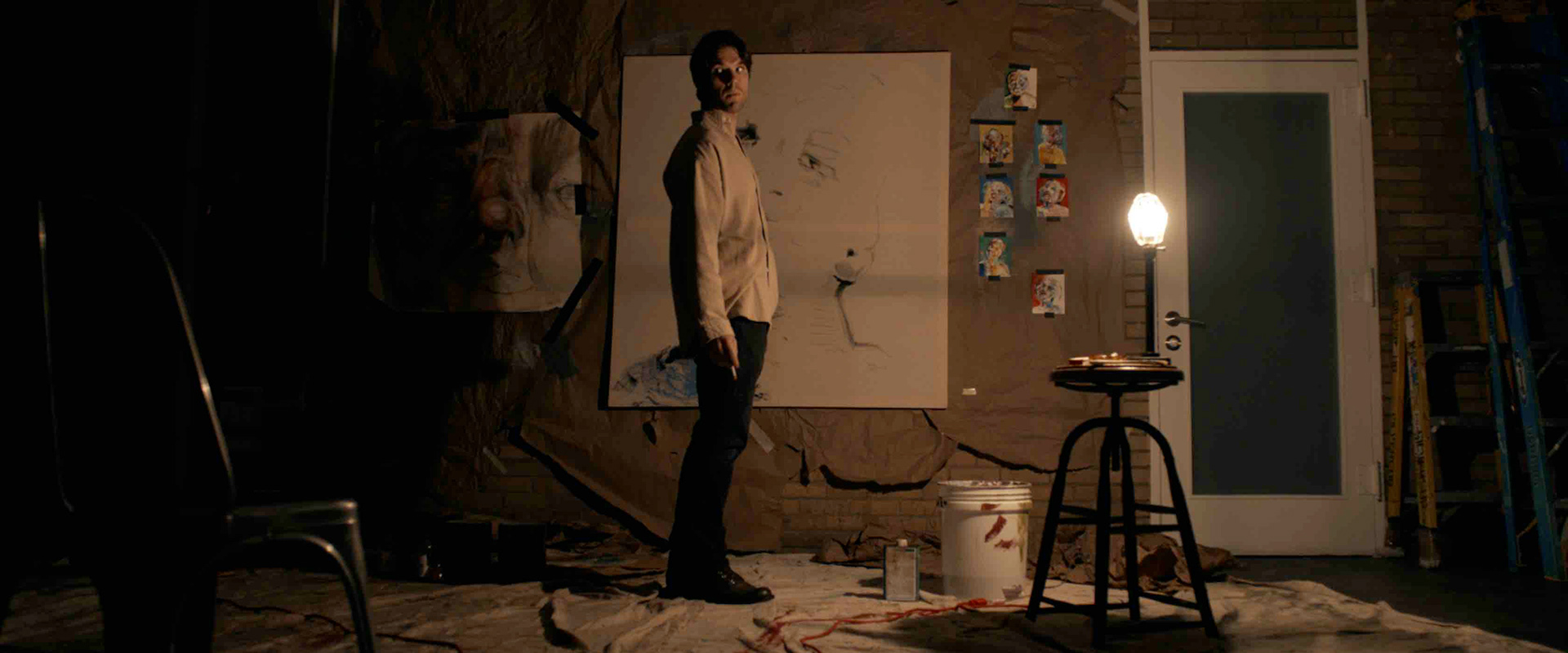 The filmmakers modeled Otis' loft after Gwen A.P.'s studio. Taping canvases to the walls and using various samples, including trash from her studio in the final production design.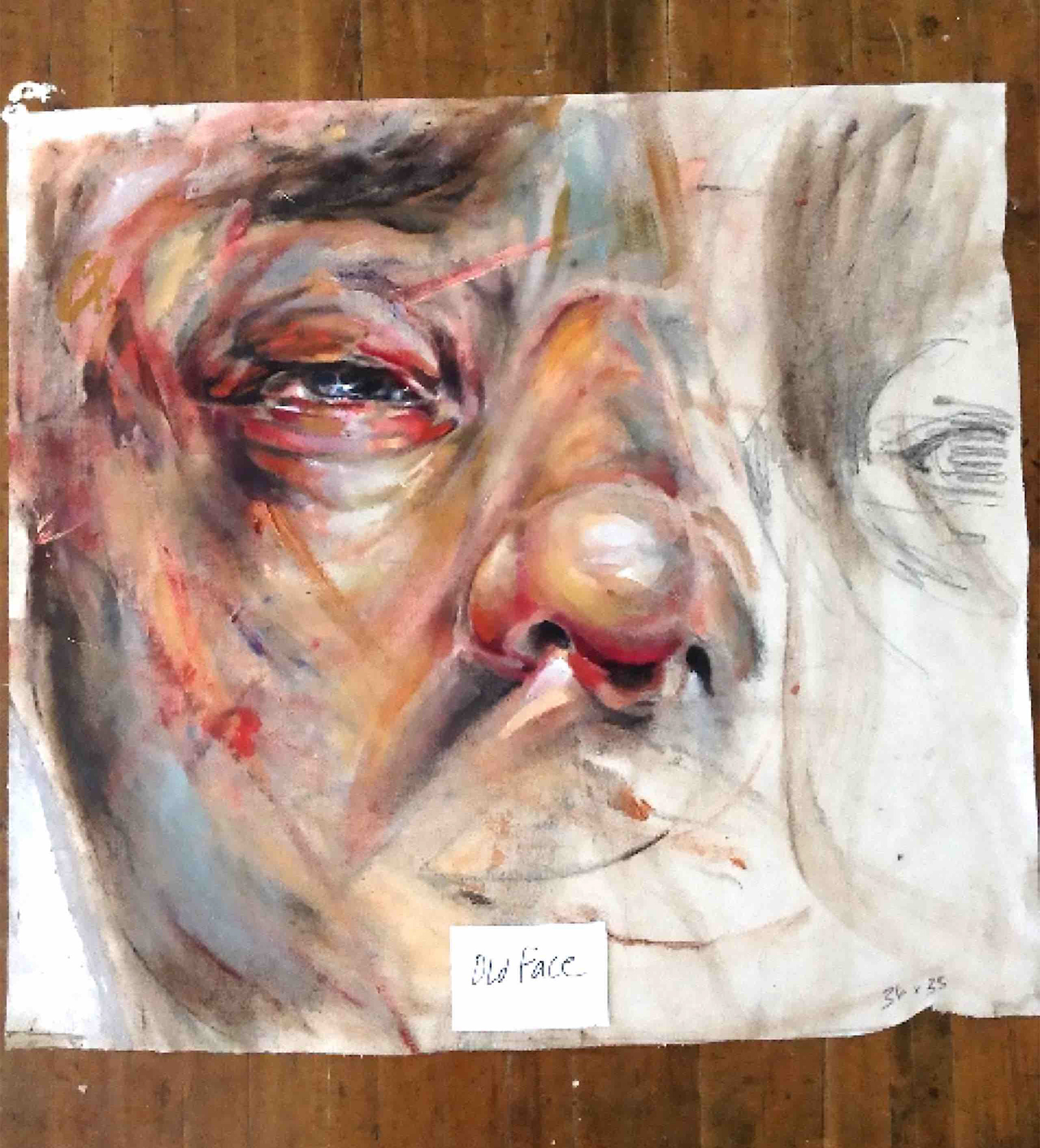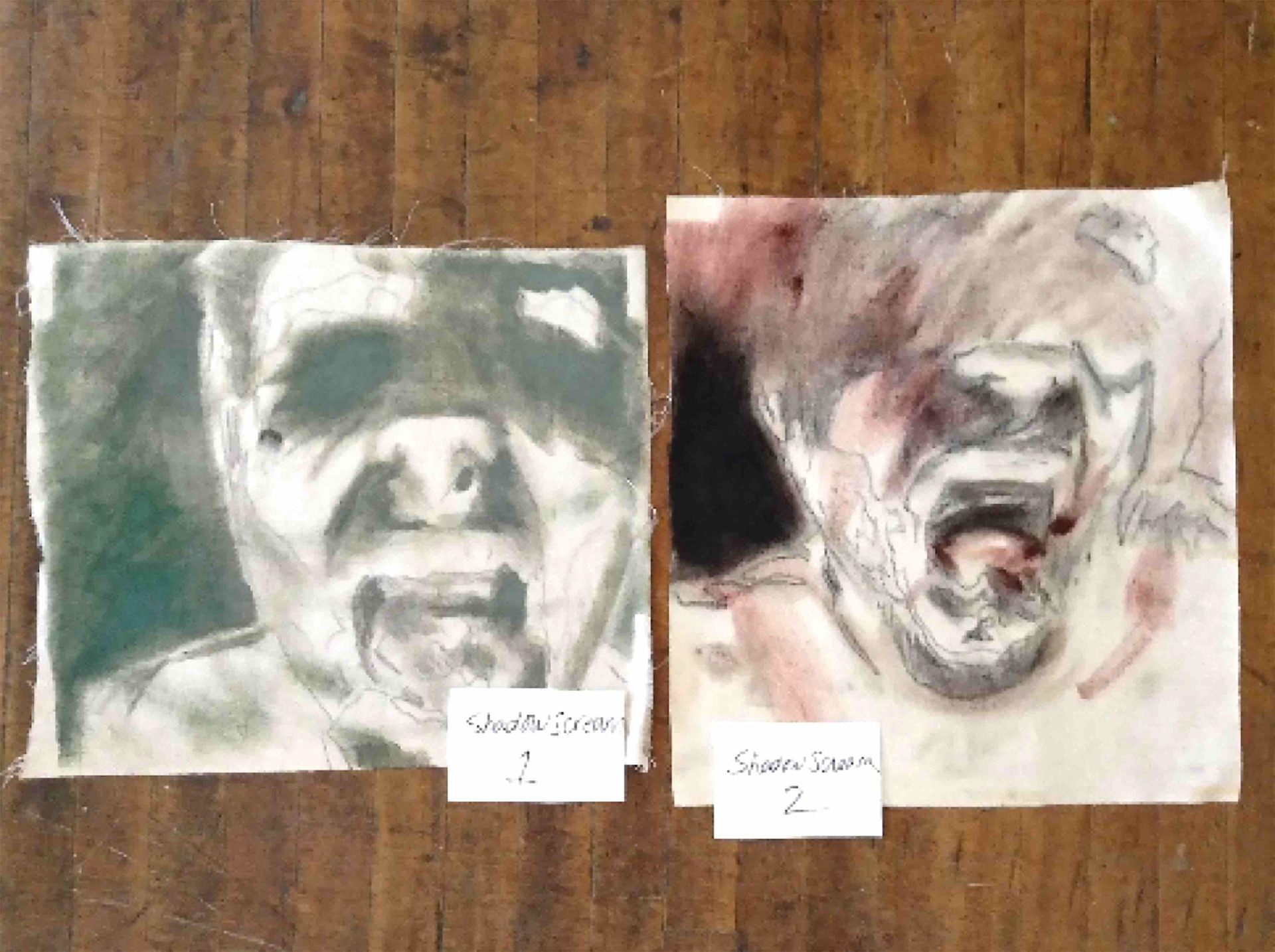 Testing various techniques and colors, Gwen honed in on Otis' style through her own work.